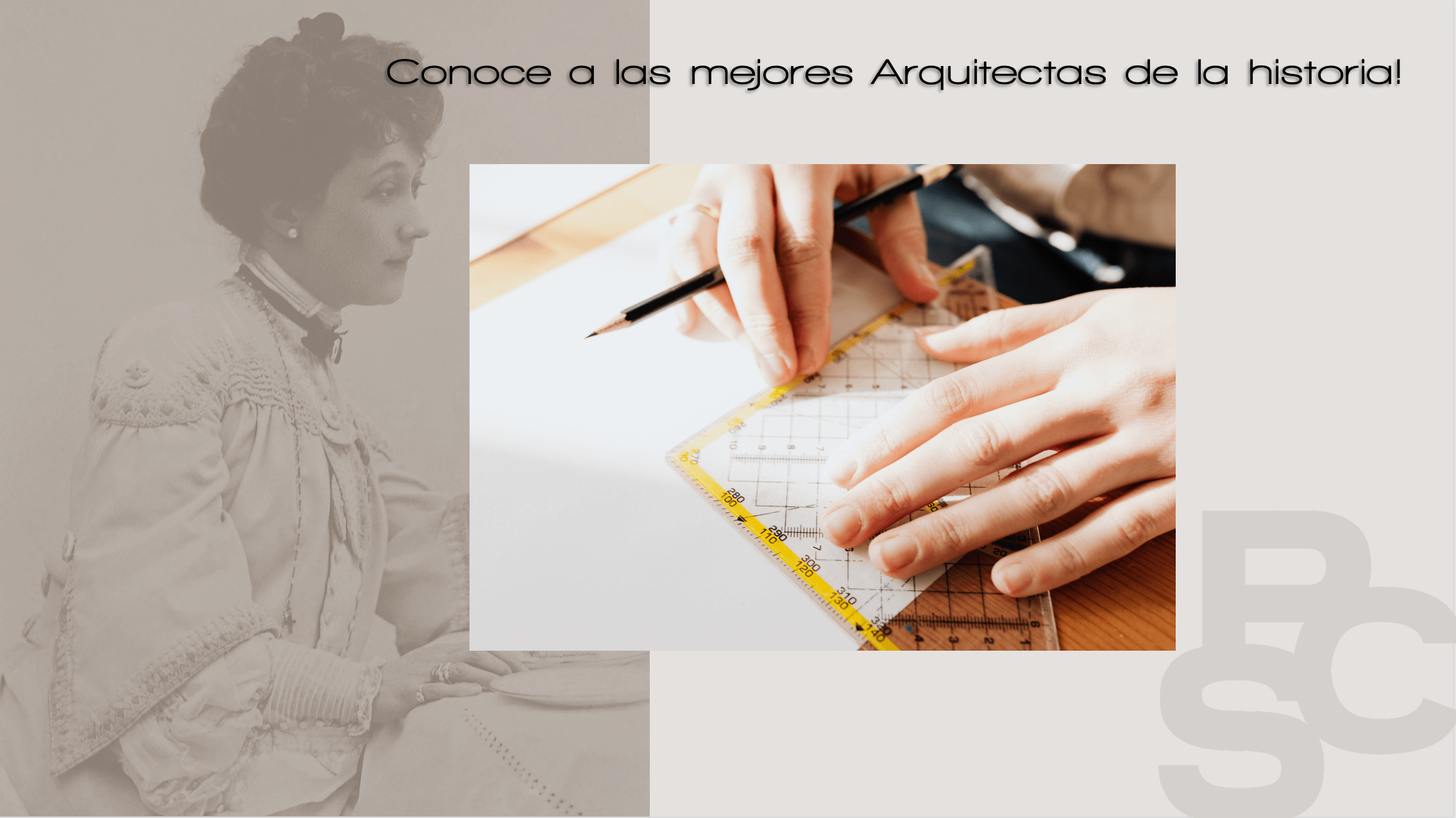 10 Mar

Best female Architects in History

For many centuries the architecture was reserved for men. But at the beginning of the 20th century, after years of tireless effort, some women began to demonstrate that architecture should not be reserved only for the male gender. Here are 5 of the most prominent women architects in history: 
 1. Eileen Gray
 Irish, born in 1876. Her work wasn't appreciated in her days. However, over time she has been recognized as one of the greatest architects and furniture designer.
2. Denise Scott Brown
American born in Zambia, in 1931. Brilliant architect, urbanist, writer and teacher. Her contributions have been remarkable in the field of architecture and in training thousands of architects around the world. The list of her representative works is very extensive in the United States and she has been the subject of numerous recognitions and distinctions. Highlighting the Jane Drew Award (recognizing her career as a woman in architecture). 
3. Charlotte Perriand
Born in Paris in 1903. Recognized for her extraordinary contributions and creations in interior design. Her participation in the workshop of Le Corbusier is reflected in the furniture she designed together with him and Pierre Jeanneret. Her particular stamp stands out in the design of artistic and modern furniture. Like the furniture she produced based on the traditional bamboo technique. 
4. Lina Bo Bardi
Ítalo-brasileña nacida en Roma en 1914. Estudió en la Escuela de Arquitectura de la Universidad de Roma y luego se trasladó a Milán, donde destacó como editora de la famosa revista Quaderni di Domus. Años después se mudó a Brasil, donde fundó y dirigió el Museo de Arte Sao Paulo Assis Chateaubriand. En el que se destacó por lograr la confluencia entre tradición popular y vanguardia estética./ Italian-Brazilian born in Rome in 1914. She studied at the School of Architecture of the University of Rome and then moved to Milan, where she excelled as editor of the famous magazine "Quaderni di Domus". Years later she moved to Brazil, where she founded and directed the Sao Paulo Assis Chateaubriand Art Museum. In which she stood out for achieving the confluence between popular tradition and aesthetic avant-garde. 
5. Sophia Hayden  
Born in Chile in 1869, her father was American. She was the first woman to receive her degree in architecture at MIT in 1890 (considered one of the first American architects). 
Source: Source: Ovacen