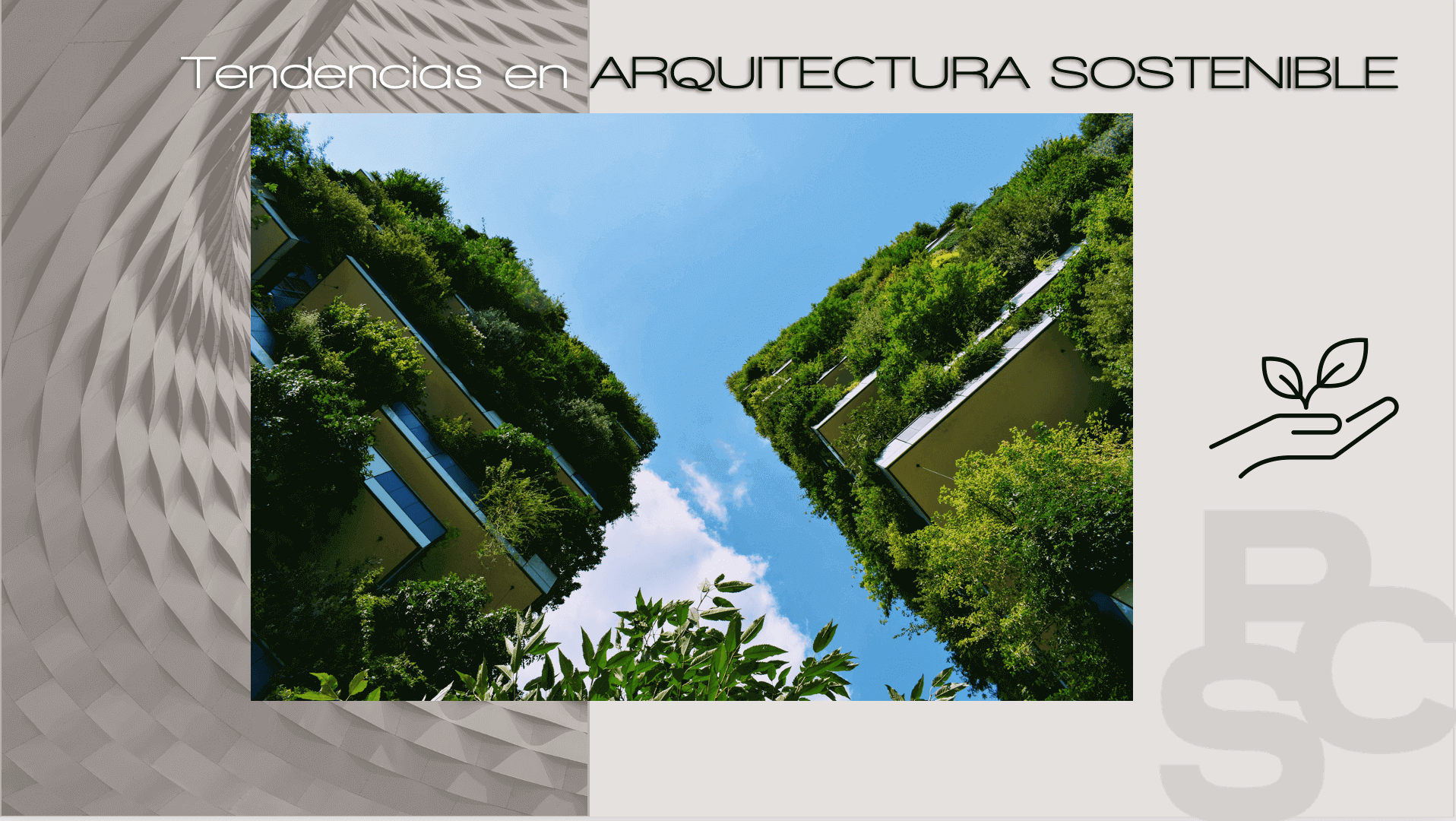 14 Apr

Trends in Sustainable Architecture 2021

Sustainable architecture is gaining fame today. It is necessary that we start to change course and take actions that benefit the Planet and all beings that inhabit it. The principles of sustainable architecture and construction are based on creating buildings that coexist with the environment, using and respecting natural resources to create alternative energies and successively dispense with everything that contributes to pollution and global warming.

There are some sustainable buildings already, that use the rainwater, insulate heat or cold, integrate with vegetation and much more. Below, we present 3 "top" trends that are leading in sustainable architecture this 2021. 
Cold roofs.

They keep the property cool effectively minimizing the need to use air conditioning. They work by reflecting the sun's rays out and thus absorb less heat than regular roofs. The cost of installation is similar to a normal roof. Therefore, they are not only friendly with the environment but also with the economy. 

Blocks of hemp

Hemp is a variety of the plant Cannabis sativa. It has become an alternative in the creation of insulating materials for sustainable constructions. Hemp blocks are made from a mixture of hemp vegetable fibers, natural lime and soil. They are pressed and air dried, so the energy consumption in their manufacture is very low.

One of the benefits offered by this material is a modest consumption of energy, because it acts as an excellent temperature regulator of the property during the cold or heat season. Also it's a great humidity regulator, acoustic insulator and fire resistant. 

Ash concrete "

Ashcrete

"

It is an alternative devised by Mulalo Doyoyo, an engineer at the Georgia Technological Institute in the United States. Doyoyo has developed a type of concrete from ashes of coal factories, steel factories and other energy plants, turning them into a really useful raw material.

These ashes are mixed with various organic chemicals to result in a light material, very resistant and with magnificent insulating properties. Since cement is not used for its production, 97% of traditional components can be replaced by recycled material. 
Source: ARQZON