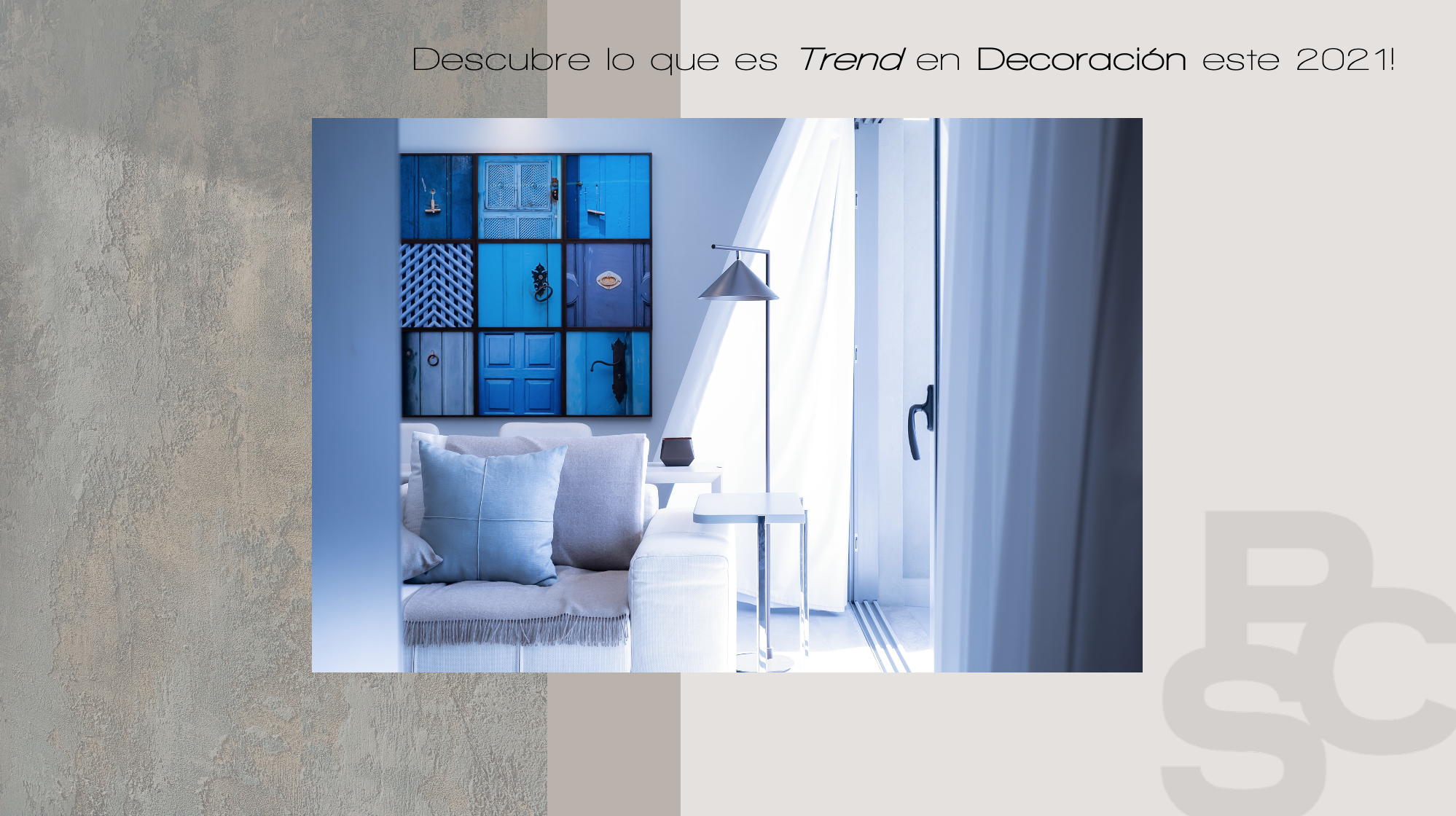 23 Feb

2021 Decor Trends in Italy

Three words summarize the trends of decoration in 2021: Natural, organic and simple. This year the focus is on natural materials and a subtle use of color to evoke emotions. Emphasis is placed on the use of organic materials and vegetable fibers in decoration, combining minimalist and boho-chic styles. Wicker and rattan furniture, natural silk tapestry, cork walls and rustic woods, are some of the trend elements that connect us with the natural.

These elements can also coexist harmoniously in luxurious environments, where large format tiles and high-end ceramics are protagonists. Textured walls follow this trend towards the raw and organic. 

Here are the 5 trends of interior design that will prevail this 2021:
1. Navy blue is «trending color» on walls and furniture:
Against the advice of using light colors to make the spaces look larger, this trend brings a sophisticated 'Scandi Noir' to any room.
2.

Embossed Walls:
Texture is fundamental in the decoration of 2021 and the leading role is taken by the walls. According to Milano's Design Agenda, natural elements play an important role in this story. Stone, marble, wooden beams and wall panels will have their renaissance. Also wallpaper designs to create low cost complex textures. 
3.

Minimalist art:
Nowadays we spend more time in our homes and we want to enjoy a quieter atmosphere. Paintings with "line art", black and white photographs, Japanese minimalist ink murals and everything that represents beauty and simplicity will be trending. 
4.

Neutral colors for furniture and ornaments:
The "greige" (combination between grey and beige) brings the best of both colors, the calm of gray and the warmth of beige, to obtain environments in perfect balance. 
5.
Plants are super
"
in
"
:
The boom of "jungle" houses is back. The best of this trend is that allows natural, artificial and also dry plants that give a very organic touch. 
Source: Wallsauce