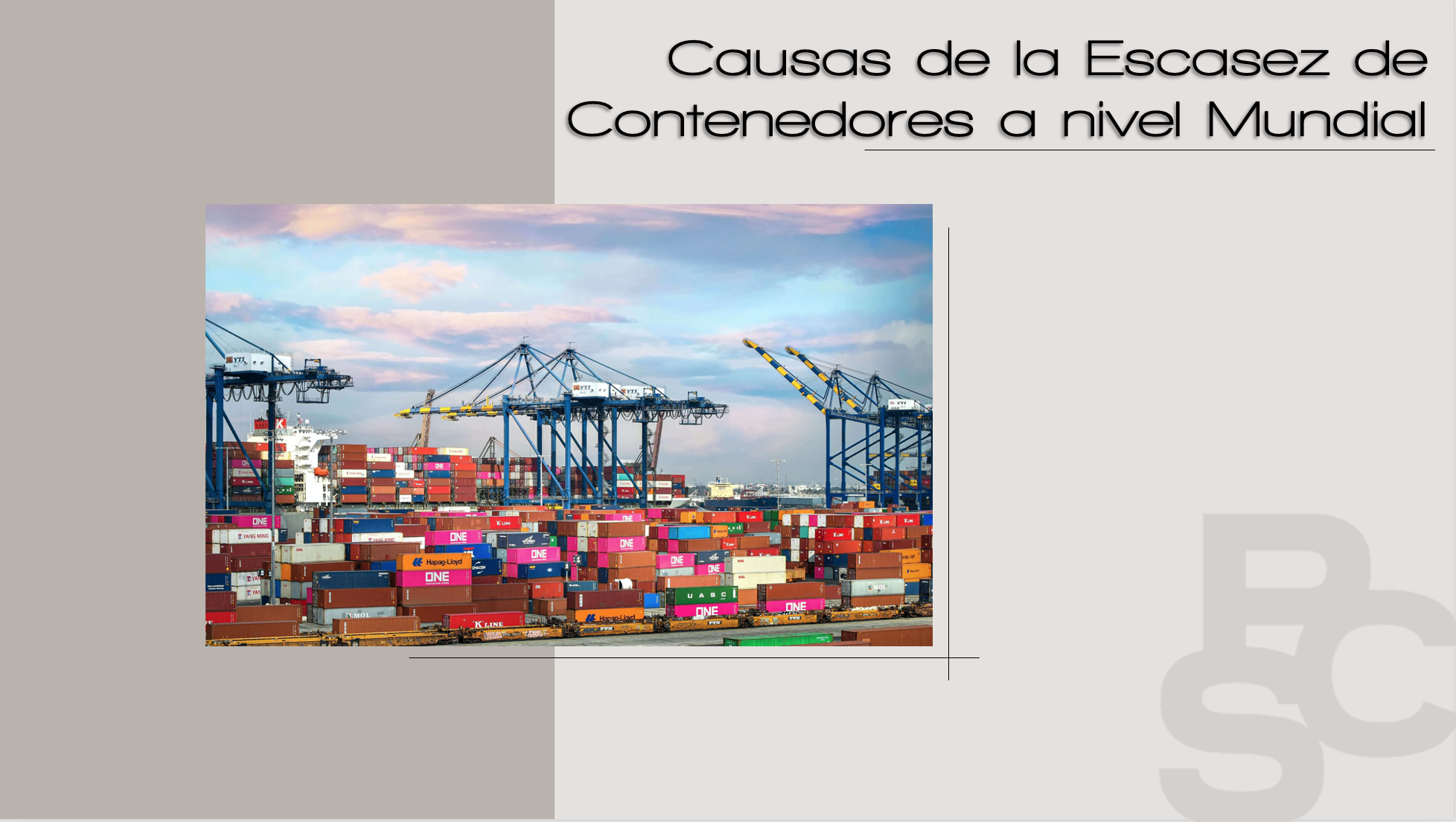 19 May

Causes of the Shortage of Containers worldwide

International trade is being affected by the shortage of containers, one of the many repercussions that the health and economic crisis called COVID-19 has brought. 

As a natural consequence, international shipping has increased its rates. The price of shipping a container from China to Europe has doubled its price, notably affecting medium-sized enterprises. 
What are the causes of the shortage of containers?
 The confinement due to COVID-19 has "paused" the world economy. Generating consequences for many companies that depend on international trade. Measures such as the reduction in the number of port workers, the closure of logistics agencies and the reduction of ships in shipping companies have defined the situation.
However, China became the world's leading supplier of medical supplies at a very fast pace. Which caused the international trade logistics chain to collapse trying to keep up with that pace, with very few staff and resources. 
In countries like the United States, where a container took about 2 days to return, the process began to take up to 2 weeks. Because there was too little work force, not only in the ports but to carry out the logistics once the goods entered the country. This began to lead to delays and cost escalation globaly.
Another reason for a shortage of containers
The disruption of the normal flow of containers back and forth. During the first 9 months of 2020 the container traffic from the United States to China decreased by 14%, while the container traffic from China to the United States increased by 12%. 
Experts in the field do not know when the situation will begin to normalize. Everything will depend on the effect of the vaccines and, consequently, on how the pandemic evolves. In addition, we must wait for the measures implemented by the governments of the world in front of the COVID-19.
Some Figures to consider
The Shanghai Containerized Freight Index (SCFI) quoted a container at 1,660 dollars at the end of 2020, representing an increase of 60% over 2019.
The cost of sea freight on the Asia-Mexico route reached a record high of $6,014 on average per container. 
Source: T21 México 
FITAC (Federación Colombiana de Agentes Logísticos en Comercio Internacional)