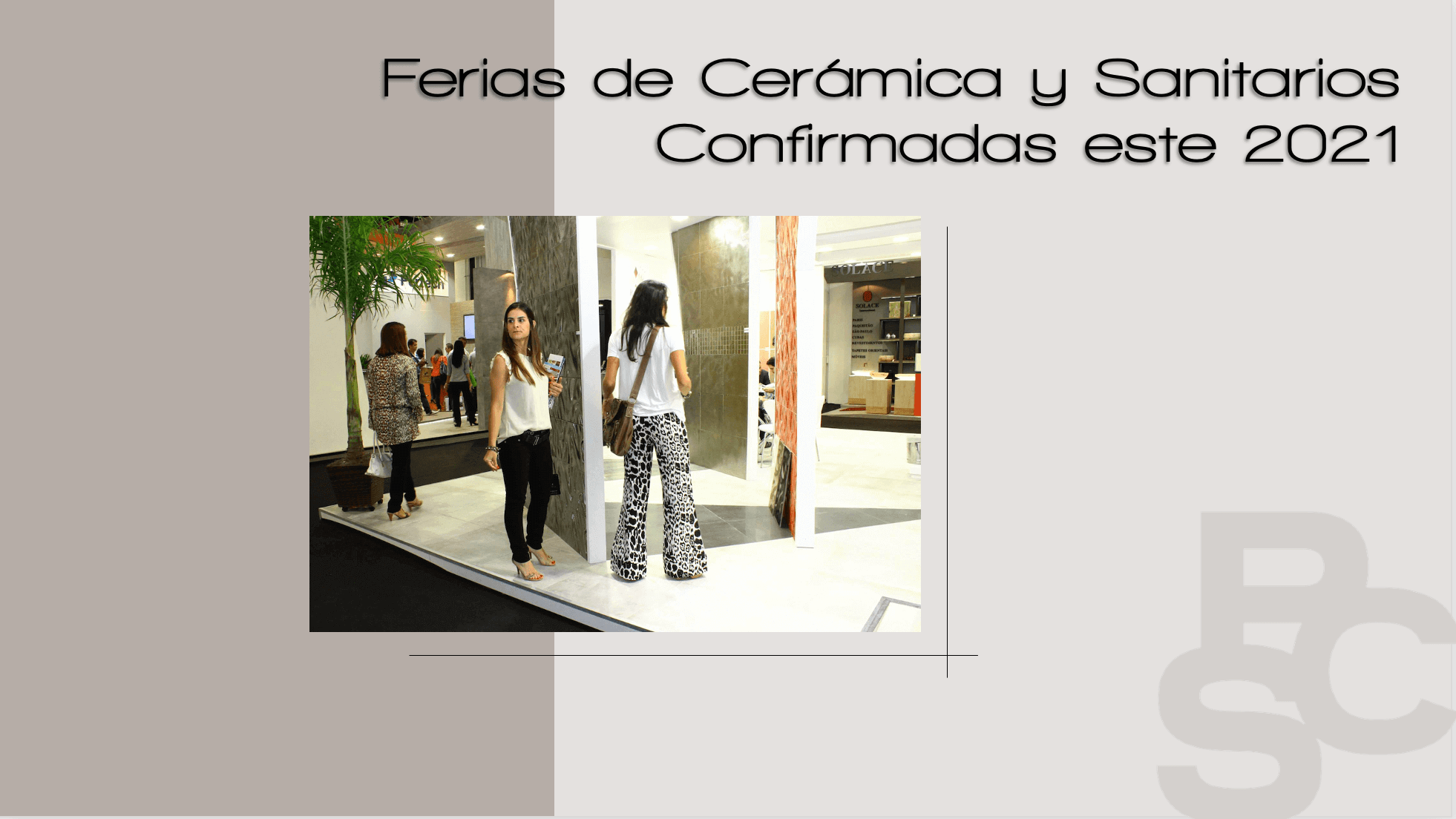 16 Jun

Actual dates of Ceramics and Sanitaries fairs 2021

Everyone's been waiting for this! We have the actual dates of Ceramics and Sanitaries fairs 2021! Also we're glad to let you know that we'll be present in Cersaie (Italy)!
Coverings
Where: Orlando, USA
When: July 7th – 9th 2021
Alberto Echavarría, Director of ASCER and Chairman of the Board of Coverings, officially announced that the 2021 edition of Coverings, the largest international tile and stone exhibition in North America, will now be held from 7 to 9 July in the Orange County Convention Center in Orlando, Florida.  
Vietnam Ceramics
Where: Hanoi, Vietnam
When: August 31st – September 1st 2021
VIETNAM Ceramics will be held in the International Centre for Exhibitions (ICE), Hanoi. This is a platform to connect local and international enterprises, contributing actively socio-economic development of the country in general and the development of Vietnam ceramic industry in particular.  
Cersaie
Where: Bologna, Italia
When: September 27th – October 1st 2021
Cersaie, the world's most important exhibition of ceramic tile and bathroom furnishings, will be back in the Bologna Exhibition Centre from 27 September to 1 October 2021. This year's show will observe the strictest safety measures at a time when the vaccination programme should be well underway and restrictions eased. 
Unicera
Where: Istanbul, Turkey
When: November 2nd – 6th 2021
Gathering the leading and exporting brands of the ceramic and building industry, the largest specialized exhibition in Turkey, UNICERA Istanbul showcased the most innovative products, materials, and technologies of the industry. Not only Turkish brands but also international brands that lead the ceramic industry participated in the exhibition, where the 2021 trends were introduced. Welcoming exhibitors and visitors on the 100 thousand square meter area this year, the exhibition displayed a variety of product groups such as bathroom products, floor-wall coverings, ceramic processing technologies, kitchen and decoration products, packaging, storing.
Ceramic Expo Bangladesh
Where: Dhaka, Bangladesh
When: November 25th – 27th 2021
The 3rd CERAMIC EXPO Bangladesh– 2021 is an international exhibition on the global ceramic industry held in Bangladesh. It brings the local and international manufacturers, exporters and suppliers of ceramics and allied products onto a single platform to showcase their achievements earned through creative entrepreneurship and hard work, to the world. 
The Expo will be held at the International Convention City Bashundhara (ICCB) from 25th to 27th November, 2021. The international exhibition is expected to be attended by representatives of more than 150 global brands, manufacturers and suppliers of ceramic raw materials and machineries from 15 countries. 
Source: https: Ceramica info
—
To see PCS products clic HERE